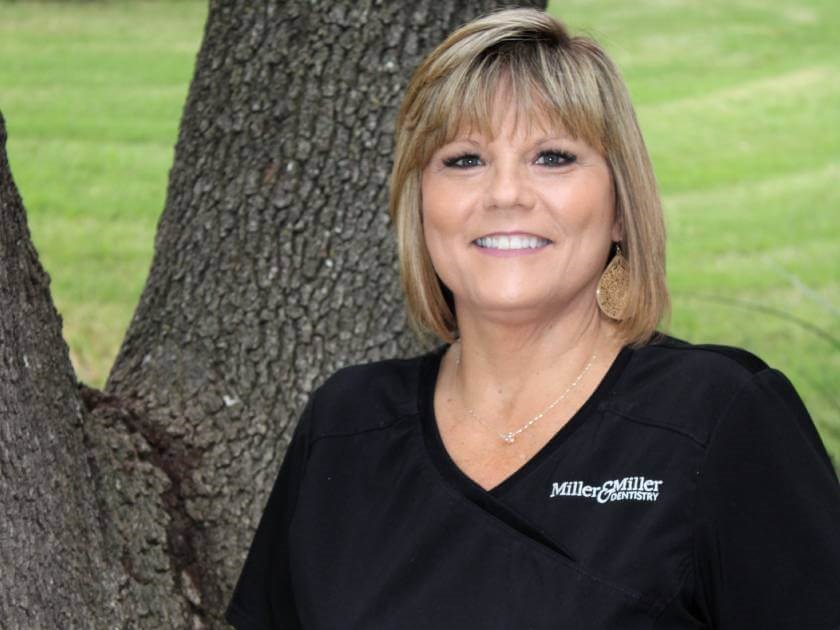 As a Miller & Miller business assistant and patient relations team member, Donna loves the opportunity to be on the front lines where seeing patients come in through the door makes her job so enjoyable.
She has been with Miller & Miller Dentistry since August of 2007 and is thankful to be a part of a quality dental practice with doctors who truly care about their patients.
Donna and her husband, Scott, live in Bells, TX (just east of Sherman, TX.) She has two children and one grandson who live in the Dallas area.
Donna is the baby of nine children and enjoys being a part of a big family. She and her husband love to travel and stay active in giving back to the community.